Work Group
To keep the Forest a thriving, interesting and safe place to visit, there is always work to be done. So, whether you're a local resident who'd like to become a regular or a visitor who'd like to spend a day of your vacation doing something productive; you'll be very welcome!
Work includes; planting trees, clearing paths through the Forest for walkers, clearing bracken, erecting and maintaining fencing around plantings. We meet most Wednesdays and some Saturdays; if you'd like to join in, please send an email to the Office Manager. Note: please do mail the manager as it would be disappointing for you, and for us, if you arrived on a day that no work was scheduled.
We meet on wednesday at the forest office. Entrance by the Forest gate off the A831 just to the east of the Aigas Golf Course at 0930 (turn down the lane signposted to 'Tigh-An-Laggan', the car park is on the right about 100 metres along or drive up to the office). Please bring clothing appropriate for the weather, and strong gloves and waterproof walking boots are essential. Gaiters are advised. In addition, please bring food and drink for yourself as there's no pop-up in the Forest (yet!). Tools will be provided. We generally finish by 4pm. If you have a ticket to operate any forest machinery, please make sure you bring it with you for the Forest Manager to see!
Make a donation to Aigas Community Forest securely on-line at Just Giving.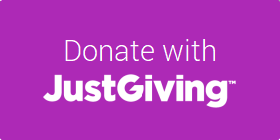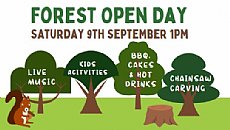 Forest Open Day Saturday 9th September, 1pm
We are holding our annual Open Day on Saturday 9th September, starting at 1pm. All are welcome to come alo...
More >>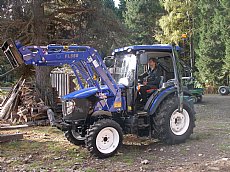 New Tractor arrives
A new Lovol 50hp tractor with front loader, three way bucket, forks and timber grapple has been added to the f...
More >>