Document Library
You can download copies of the minutes of all our meetings, newsletters, business plan and other documents below. Click on the plus sign or folder name to locate the document you are looking for. The main section of the Forest Design Plan is also published along with the key maps. For a full set of appendices and maps please contact info@aigasforest.org.uk.
Members of the community are welcome to attend any Board meeting and participate in discussion. All meetings are held in Magnus House, Aigas Field Centre at 7.00pm unless otherwise stated. Dates of future Board meetings in 2018 are to be confirmed.
Agendas will be published on this page during the week preceding each Board meeting.
WoodWise Summer 2015.pdf
Agendas
Annual Accounts
Articles of Association
Business Plan
Forest Design Plan
Forms
Governance
Minutes of Meetings
Newsletters
NFLS Application Documents
Vision and Aims
Wood Fuel
Make a donation to Aigas Community Forest securely on-line at Just Giving.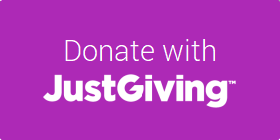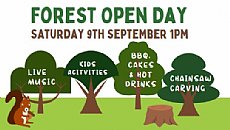 Forest Open Day Saturday 9th September, 1pm
We are holding our annual Open Day on Saturday 9th September, starting at 1pm. All are welcome to come alo...
More >>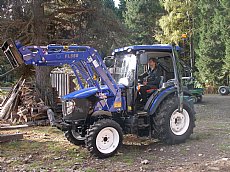 New Tractor arrives
A new Lovol 50hp tractor with front loader, three way bucket, forks and timber grapple has been added to the f...
More >>