Wood Fuel Supplies
Aigas Community Forest have set up a firewood business.
Our intention is to provide a (very) local and reliable source of pine/fir split-logs(softwood) with the proceeds of sale going towards managing the forest and provision of more recreational and community facilities in the forest.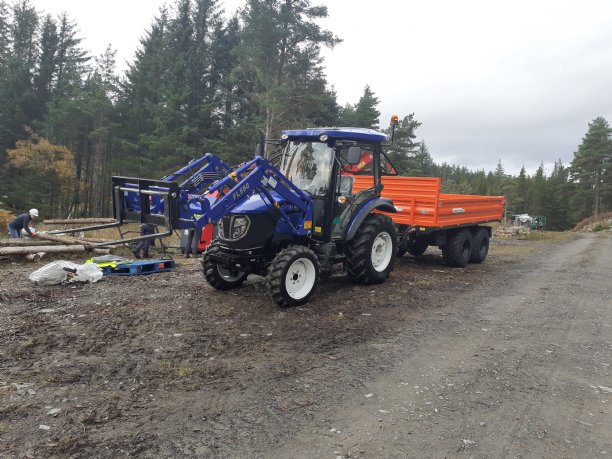 We are now producing wood fuel available for collection in one cu metre bags, long wood for home cutting or delivery in the local area in 3.5 or 6.2 cu m loads by tractor and tipping trailer. Our forest is FSC certified and all firewood is RHI approved with a BSL(Biomass Suppliers List) listing.
Email our forest manager for details. helge@aigasforest.org.uk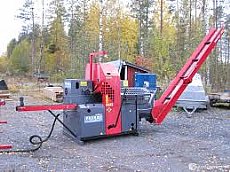 Make a donation to Aigas Community Forest securely on-line at Just Giving.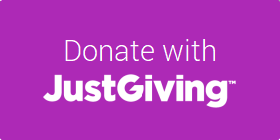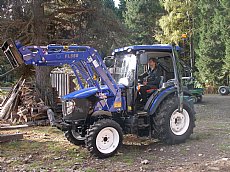 New Tractor arrives
A new Lovol 50hp tractor with front loader, three way bucket, forks and timber grapple has been added to the f...
More >>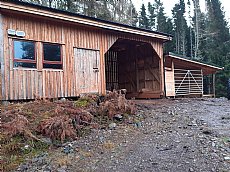 Volunteers welcome!
ACF built workshops, tractor and equipment shed and storeroom at the Cabin site. We are always on the l...
More >>