Paths and Access
Path 1
We have now completed work on Path 1. The path is a 3.5km loop starting at the forest car park. There is an elevation gain of around 150m within the loop. The uphill sections are easy to moderate and if you want to break the climb up a bit, you should walk the loop clockwise. The map shows two areas where we are keeping woodland pigs. Please keep away from the electric fencing and keep dogs on a lead.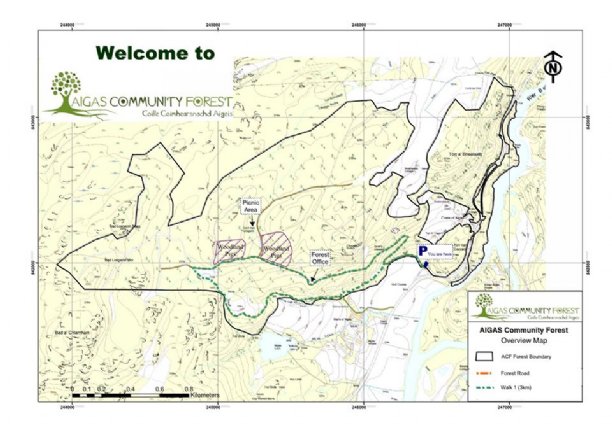 Make a donation to Aigas Community Forest securely on-line at Virgin Money Giving.
AGM 2019
The Annual General Meeting for 2019 will be held in The Magnus House at Aigas Field Centre on Monday 7th Octob...
More >>
Volunteers needed!
ACF has now received consent from planning for the construction of workshops, tractor and equipment shed and s...
More >>